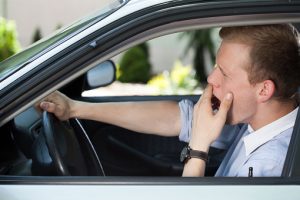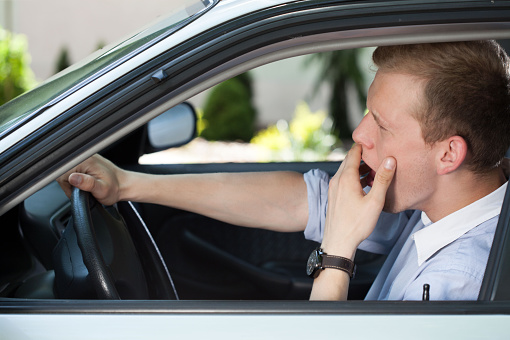 Recently, a late-night motor vehicle accident occurred which left one driver dead and which left another person injured. WGRZ reported on the tragic accident, which happened on Fillmore Avenue and North Parade shortly before midnight. Police indicate the driver of the vehicle lost control of his car, which resulted in the driver sideswiping a light pole before his vehicle hit a tree. The driver was killed in the collision and pronounced dead at the crash scene, while the passenger in the vehicle was rushed to Erie Community Medical Center with serious injuries.
Police indicate the cause of the car accident is still under investigation. There are lots of reasons for single car and multi-vehicle accidents at night, including drunk driving.
Fatigued driving is also a big issue, and motorists need to be aware of the dangers of driving when tired. Fatigued driving is becoming an especially big focus among safety advocates as a new report has been released showing some of the significant dangers of drowsy driving.
A new report from the Governors' Highway Safety Association (GHSA) emphasized the risks of fatigued driving. According to the report, approximately 84 million motorists throughout the United States drive even though they are too tired to be safe. The toll of these drowsy drivers is substantial, as around 5,000 people lost their lives in 2015 in crashes resulting from drowsy driving.
Drowsy driving is not a new problem. Each year, on average, 109,000 people get hurt and around 6,400 lose their lives in drowsy driving crashes. The annual cost of losses from drowsy driving is $109 billion, and a total of 328,000 drowsy driving crashes happen each year. Around seven percent of all crashes and close to 17 percent of all fatal crashes on the roads in the United States involve a driver who is drowsy.
Drivers can prevent this type of accident from happening by making sure to get enough sleep. They should also restrict the number of hours they drive before getting rest. A motorist who has been beyond the wheel for too long is impaired in similar ways to a motorist who is drunk. The motorist may experience delayed reaction time and impaired judgment. If he falls asleep, he can leave his lane and strike other vehicles or objects.
Drivers should also make it a point to stop if they find themselves getting tired behind the wheel or if they nod off as they drive. Coffee, cold temperatures like opening a window, and loud music are not going to be sufficient to keep a drowsy driver alert enough to be safe. Motorists need to make sure they make smart choices and get off the road before they hurt or kill themselves or other drivers. If someone is fatigued behind the wheel and causes a collision to happen, the drowsy driver can be held accountable for losses.