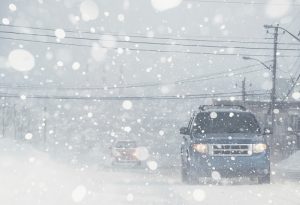 While teenagers throughout Williamsville, Clarence, Amherst, Buffalo and surrounding areas may be very eager to get their license and begin driving, parents may be less excited about their son or daughter being behind the wheel. A personal injury lawyer knows that there are significant risks for young drivers on the roads. In fact, as Drive Steady reports, the risk of a motor vehicle collision during a teenagers first year of driving is 10 times the risk faced by a more experienced motorist. In particular, the greatest number of accidents involving teen drivers occur during the first six months of the time when a young person gets his or her license.
Motor vehicle crashes caused by teen drivers remain a primary cause of death and serious injury for young people. There is always a danger when inexperienced drivers get behind the wheel; but the risk is made even worse during the winter months when inclement weather hits. Many teens have never driven in snow or with icy roads and this winter will be their first opportunity to battle these elements as they try to get safely to their destination.
Parents Can Play a Part in Teaching Kids Safe Winter Driving
While drugs and alcohol play a role in causing teen driving accidents, some of the biggest reasons why young people are so collision prone include overconfidence in their driving abilities coupled with inexperience that makes it difficult to respond to hazards. This can be a recipe for disaster during the winter, as young people may think that they can handle snow and ice on the roads and may end up endangering themselves and others as they drive in treacherous conditions.
Brand Connection provides some tips for parents on helping kids learn how to drive safely in order to overcome the dangers associated with their first season of winter driving. Recommendations include:
That parents do some winter driving practice with kids. When the weather starts to get bad out, parents should take their kids to an empty parking lot and let their children practice driving in the snow. Kids need to learn how to react to a slide, so parents should have them stop suddenly so the car skids and they have the opportunity to get the vehicle back under control. Young people also need to be taught how to brake safely when the roads are icy.
Parents should watch for bad weather and try to restrict driving. When the snow is coming down or there is snow on the ground, teen trips in the car should be limited to the essentials. If possible, kids should not drive at all until after the roads have been cleared.
Parents may wish to enroll their kids in winter driving classes. Many schools offer this type of education in order to help young people to avoid collisions.
It is also a good idea for parents to share some basic safety tips, like always putting headlights on during snow storms and never passing a plow that is clearing the roads. As the recent massive Buffalo snow storms showed, it is never too early to teach your kids how to handle snow.
Contact a Buffalo accident attorney at the Law Offices of James Morris at 800-477-9044 or visit http://www.jamesmorrislaw.com.  Serving Buffalo, Rochester, Williamsville, Amherst, Cheektowaga and surrounding areas. Attorney advertising.