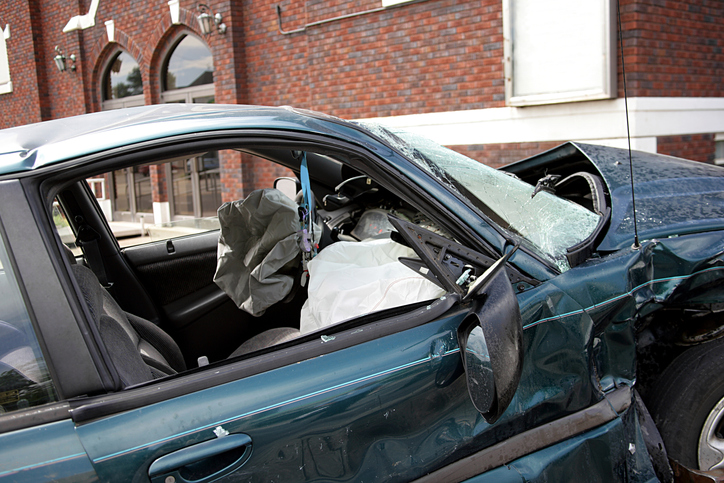 We often hear about pedestrians being struck by negligent drivers in the greater Buffalo area while crossing the street or walking along the side of the road. Buildings offer a false sense of security to pedestrians, however.
While we rarely hear about cars crashing into buildings, this does happen. Sadly, these types of crashes aren't talked about enough by safety advocates. A driver in Tonawanda recently crashed into an apartment building in the early morning hours, according to The Buffalo News. Imagine waking up to that? Luckily, nobody was hurt in the incident.
In 2019, a 94-year-old Erie County woman was killed after a driver crashed his SUV into the apartment building where she lived. The driver was reportedly under the influence of marijuana at the time of the incident. He was arrested and charged with vehicular manslaughter.
How often do car vs. building accidents occur and what causes them?
According to the safety advocacy group the Storefront Safety Council (SSC), drivers crash into buildings roughly 60 times per day. What's even more shocking, up to 500 people die each year, and 4,000 more sustain injuries due to car-building crashes. The most common causes of these types of crashes include:
Impaired driving
Drowsy driving
Distracted driving
Aggressive driving and speeding
Vehicle defects, such as tire blowouts, wheel detachments, steering wheel problems, and brake failure
Drivers pushing the gas pedal instead of the brakes, or accidentally putting their cars in reverse
Slippery road conditions
Medical events, such a heart attack, stroke, seizure, or loss of consciousness
Safety advocates don't only blame car-building crashes on driver error, however. Car-building crashes were a prevalent safety concern after 9/11. Many people feared that cars would be used as weapons against large companies and even power plants. According to Rob Reiter, co-founder of the SSC, unintentional car-building crashes occur on a much larger scale. Additionally, many buildings lack structural protection from cars.
"We were worried about power plants, international embassies, truck bombs outside of dignitaries' homes, stuff like that," said Reiter. "But meanwhile, vehicle-into-building crashes that were unintentional — along with crashes caused by anger, and by drunkenness — were killing way more people with cars than terrorists were."
In which building are pedestrians most at risk of being hit by a car?
About 87 percent of car-building crashes occur in stores, restaurants, and other commercial spaces. In addition, Reiter found that:
An average of 20 people are struck by cars while standing in ATMs.
Forty percent of incidents involve drivers over the age of 60. The rest involve young drivers.
Many car-building crashes occur in parking lots where cars are parked directly in front of the building.
Should you be injured while inside of a building in the Buffalo area, consult with an experienced attorney who will demand justice. The Law Offices of James Morris will investigate the cause of the car-building crash that resulted in your injury. We will also devise a legal strategy to help you recover all damages owed to you. Contact us online to find out how. We serve clients in Buffalo and across western New York.