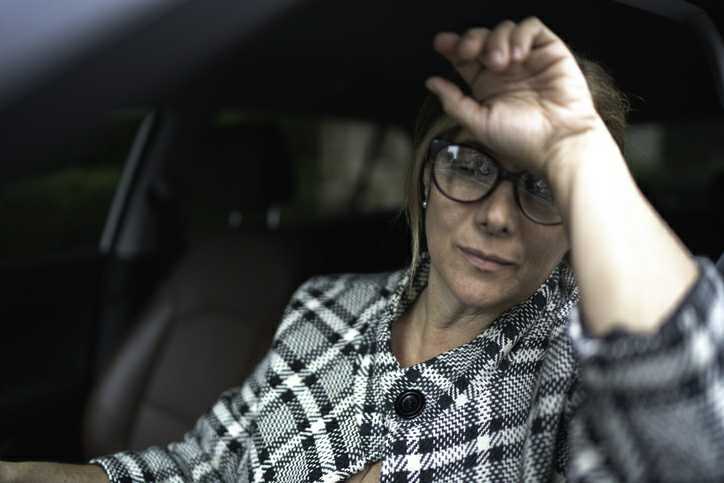 Drowsy driving is more than just a moment of shut-eye behind the wheel. It is a form of impairment that can impact drivers' performance on the road. Drowsy driving was responsible for an estimated 91,000 crashes and 795 road deaths across the United States in 2017, according to the NHTSA.
While this year's crash data has not yet been reported, there could be an increase in drowsy driving due to the COVID-19 pandemic. Even if there hasn't been a significant spike in drowsy driving crashes, the conditions are ripe for them to occur. That's because healthy sleep patterns are often disrupted by certain stressors and changes in sleeping schedules.
Poor sleep quality during the pandemic
According to a recent study published in Cell Press, there has been an upward trend in people receiving poor quality of sleep since the beginning of the pandemic in mid-March to the end of April.
The study was conducted in Europe and was led by Christine Blume, who is a sleep researcher and cognitive neuroscientist at the University of Basel's Centre for Chronobiology in Switzerland.
On a positive note, Blume's research concludes that people have generally received more sleep than usual due to being out of work or school or working from home. In addition, there has been a reduction in "social jetlag," which is something people often experience on weekends when they stay up late and sleep in later than usual.
On a not-so-positive note, Blume has found that sleep quality during the pandemic has been generally poor.
"We think that the self-perceived burden, which substantially increased during this unprecedented COVID-19 lockdown, may have outweighed the otherwise beneficial effects of a reduced social jetlag," said Blume.
What's causing poor quality of sleep?
Stress and issues revolving around mental health are big factors in poor sleep quality and insomnia, according to SleepFoundation.org.
During the COVID-19 pandemic, stress, depression and other mental health issues could be linked to challenges with work and finances, lack of face-to-face contact with friends and family, worries regarding health and safety, and fear about the future.
Contact a Buffalo car accident attorney if you're hurt in a drowsy driving accident
If you were injured or lost a loved one due to a drowsy driving crash, you have the right to take legal action and pursue economic and non-economic damages. To learn how, speak to an experienced Buffalo car accident attorney at the Law Offices of James Morris.
Our legal team is dedicated to holding negligent drivers accountable and fighting for fair compensation for crash victims. To get started on your claim, contact our law firm online. We offer free and confidential case evaluations.