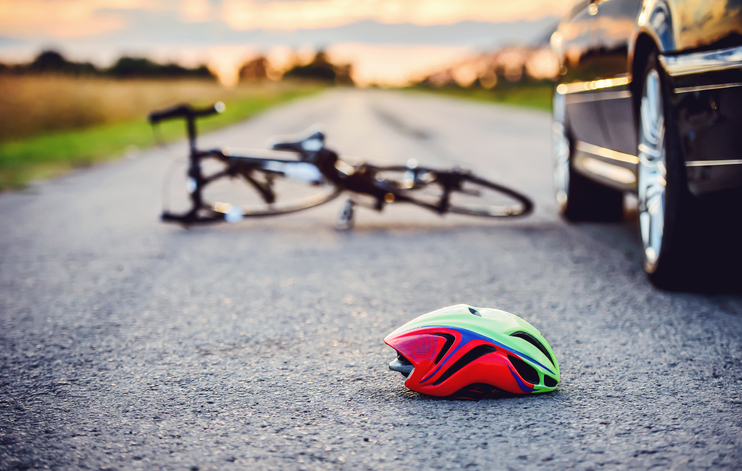 If you're hitting the road on your bike, be prepared
It's peak cycling season in western New York, and while hitting the road on a bike is a great way to enjoy our beautiful weather, it's also potentially dangerous if motorists don't share the road. Cyclists need to know the law, know their rights, and know how to protect themselves. Here's what you need to know about safe cycling in New York.
Cyclists have every right to use most roads
In New York, bicycles are allowed on most roads, though they are not allowed on highways, interstates, and similar unless specifically permitted by signage. Cyclists are required to use the bicycle lane if one is available, or ride as far to the right as possible if there is no bicycle lane. It's legal to ride two abreast if there is no other traffic on the road. Cyclists are also allowed to "take the lane" and ride to the center to avoid being passed on the left if the lane is very narrow (10 feet or less).
As a cyclist, you are required to ride with rather than against traffic (except for one-lane roads), follow traffic lights and signs, and signal before turning. Bicycles are allowed to use the same turn lanes as motorists, including using the entire left turn lane when making a left turn.
New York law doesn't prohibit biking on the sidewalk, but many cities have passed local laws addressing this. In Buffalo, children under age 14 are allowed to bike on the sidewalk, but cyclists 14 and up are not.
Make sure you're prepared to ride safely
When you're on a bike, sharing the road with cars, you are vulnerable to injury, so it's important to protect yourself. Wear a helmet – in New York, only children under 14 are required to wear helmets, but it's a good idea for everyone – as well as bright or reflective clothing to maintain visibility. Tuck in your clothes, tie your shoelaces, and carry items in a backpack or strapped to the rear of the bike to make sure nothing gets caught in your bike's moving components. Keep both hands on the handlebars, unless signaling a turn.
That said, there is only so much any cyclist can do while sharing the road with much larger and more dangerous vehicles. Motorists have a legal obligation to drive with caution around bicycles, including leaving at least three feet of room when passing on the left, yielding the right of way at intersections, and paying close attention at all times. It's also illegal to block a bicycle lane, to open a car door into traffic without first checking for bicycles, or to leave the door open for any longer than necessary to load or unload passengers.
Injured cyclists have legal rights
Ultimately, while cyclists certainly should do what they can to protect themselves, motorists need to share the road — and they need to be held accountable when they fail to do so. If you are hit by a car as a cyclist, you can always file a "no-fault" claim with the insurance policy for the vehicle that hit you. If your injuries are serious, then you can file a third-party claim or a civil lawsuit against the at-fault driver. Under New York law, you deserve full and fair compensation for your injury-related expenses, including medical bills, lost wages, pain and suffering, and other costs.
The key is to act quickly. Evidence can disappear fast in a bicycle accident case, and important legal deadlines can limit your ability to recover. If you've been hurt in a bicycle accident in Buffalo or anywhere in western New York, the Law Offices of James Morris would be honored to listen to your story and explain your legal options in a free consultation.