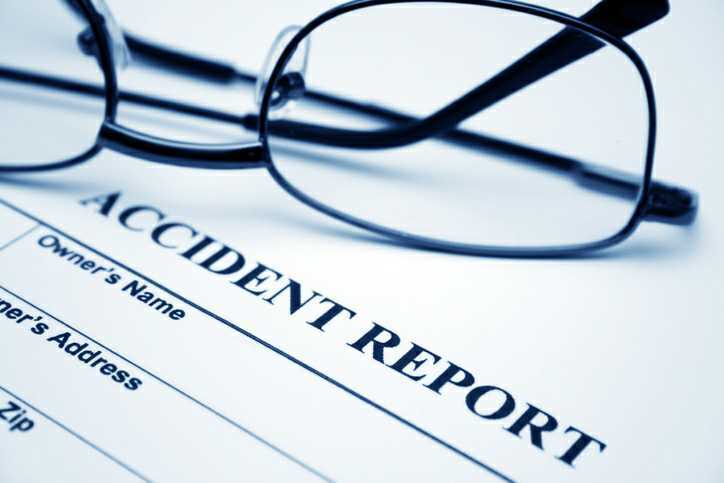 Attorney James Morris explains what you need to know
An accident report that's generated by the police is often a powerful piece of evidence when pursuing an injury claim. Along with important details about your car accident, the report will include a determination by the investigating officer of who is at fault for the collision, which is something that can have a huge influence on your case.
Since the accident report can be used to impact the amount of financial compensation that you're able to recover for your damages, it's common for insurance companies and attorneys to dissect the report piece by piece and scrutinize every detail.
While getting a copy of the report is an important step to take in the aftermath of a crash, knowing how to read your accident report and understanding what the all codes, diagrams, and symbols on each page mean is just as critical.
When do you need to file an accident report in New York?
According to the New York State DMV, motorists must file a Report of Motor Vehicle Accident (MV-104) within 10 days of any accident that results in more than $1,000 worth of property damage. Motorists are required to stop and exchange insurance, registration and driver's license information with everyone involved in the crash. Drivers are also required to:
Locate the owner or contact police if a parked vehicle or other property is damaged.
Locate the owner or contact police if a domestic animal is injured.
Remain on scene and notify the police immediately if someone is injured or killed.
If you are involved in a car accident that results in injury or death, you and the police will both be required to file an accident report with the DMV. Once the law enforcement officer's report has been processed by the DMV, you can order a copy online for a fee. You may also be able to obtain a copy of the report for a fee by contacting the local precinct or police agency where your accident took place.
Reading your accident report
Now that you've gotten a copy of the official police accident report, what does it all mean? While it may look confusing, much of what's in the report is easy to digest once you understand what to look for. Your New York State Department of Motor Vehicles Police Accident Report breaks down as follows:
Page 1
The first page of the report will include basic information, such as your name, address, driver's license number and the date/time of your car accident. It will also include information about the other drivers involved in your crash. Be sure to verify that all of your information is correct.
Vehicle Damage Codes
On this part of the report, you'll notice which areas the investigating officer marked on the diagrams and what vehicle damage codes were used to describe the collision.
All Involved
Pay special attention to this part of the accident report, as this is the area where the investigating officer will have entered different codes to indicate the physical location of injuries (Row 14), the type of injuries (Row 15), and the severity of injuries (Row 16). Make sure this section is accurate. You can learn more about each code on Page 2 of the report.
Boxes 19-24
Located on the right side of Page 1, boxes 19-24 will list codes for any contributing factors to your accident. These codes represent the investigating officer's assessment of what caused the crash. For example, 31 is the code for "texting" and 2 is the code for "alcohol involvement." When reading this section, make sure it's factual. This part of the accident report can be used to help prove negligence and determine who's at fault for the crash. All of the codes for boxes 19-24 can be found on Page 2 of the accident report.
Page 3
Many of the codes that are used on Page 1 are listed on Page 3. This page is often the source of a lot of confusion due to all of the arrows and boxes, but if you look carefully you should be able to find the code you're looking for.
Page 4
This part of the accident report contains codes for Columns 14, 15, and 16 on Page 1. Most of the page is dedicated to codes for various types of injuries marked in Column 15 in the "Types of Physical Complaint" section. The codes cover injuries that range from mild to severe. Again, it's important to make sure the information you're looking at is correct. If you were seriously injured and the officer listed your injury as minor, it could affect the amount of compensation you're able to recover.
Pages 5 and 6
Both of these pages have 4-digit numeric codes for different hospitals located in the state, outside of New York City. Look over this information and be sure to verify that the code entered here is the same as the code that was entered in Boxes 17 and 18 on Page 1 of the report.
Page 7
Page 7 concerns accidents with buses and commercial vehicles, such as tractor-trailers and delivery trucks. In New York, different types of trucks have different codes. The codes can be found on this page and on Page 1 of your report in the box labeled "Vehicle Type."
Contact our law firm if you need help with your report
Once you've obtained and reviewed your accident report, you might find that the investigating police officer's assessments aren't an accurate representation of the facts. If that happens, an attorney can help you by presenting evidence that tells the true story of what really happened in your crash.
At the Law Offices of James Morris, we know exactly what to look for in your accident report and can build a strong legal case on your behalf that gets results. Attorney James Morris is a car accident lawyer in Buffalo who has won millions for injured clients in New York State, including $775,000 for a passenger who sustained neck injuries in a crash caused by a drunk driver. Legal Advertising – past results do not determine future outcomes
Contact us today to schedule a free consultation.