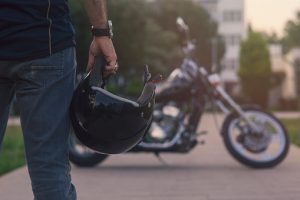 There's nothing like a summer motorcycle ride in Upstate New York. With less traffic, a patchwork of historic villages, and scenic farmland, it's an ideal landscape for a motorcycle tour. But with all its picturesque beauty, these roads can prove to be deadly places for many riders.
The National Highway Traffic Safety Administration (NHTSA) reports 154 people were killed in New York motorcycle accidents last month–an increase of 7 percent from just one year earlier. Every year, motorcycle fatalities in this state account for roughly 15 percent of the total, an outsized amount because motorcycles only comprise about 2 percent of the total number of registered vehicles. But as the NHTSA notes, you are 29 times more likely to die if you're operating a motorcycle as opposed to a passenger car.
Buffalo motorcycle accident attorneys at The Law Offices of James Morris know that those on bikes are simply more vulnerable than other road users.
Motorcycles Not Covered Under New York No Fault Law
Although New York is one of 12 states to abide by a so-called No-Fault system of auto insurance, motorcyclists are not covered by the typical plan that most drivers would be. That means they are free to pursue bodily injury liability claims against at-fault drivers that might not otherwise pass the "serious injury" threshold required of other drivers under the no-fault system.
Still, you always run the risk that the other driver may not have the minimum bodily injury liability coverage required by New York Law of $25,000 per person and $50,000 per accident. In other cases, the at-fault driver may have coverage, but it isn't enough to fully compensate the motorcyclist for his or her injuries. For this reason, it's generally recommended that motorcyclists obtain larger uninsured/underinsured motorist coverage.
Keeping Safe on a Motorcycle in New York
While a significant number of motorcycle accidents are caused by careless drivers of passenger vehicles, motorcyclists, being so vulnerable, need to make sure they use extra caution and drive defensively.
That means following the laws (failure to do so can diminish the amount of damages you can recover), using reasonable care and common sense.
Some summer safe riding tips include:
Wear a helmet. This is a hotly-debated issue among motorcycle enthusiasts, but the fact is, motorcycle helmet use is required in New York for all riders.
Wear eye protection. This too is required for all riders.
Use a daytime headlight.
Use no mere than one earphone in helmet speakers.
Ride no more than two motorcycles side-by-side in a single lane.
Be alert. This includes not just avoiding driver fatigue, but also driver impairment. You must be completely sober in order to safely operate a vehicle. While this fact alone may not eliminate your odds of recovering damages, it could certainly limit it.
Watch for potholes, ruts and other irregular road conditions. This a concern that is far more outsized for motorcyclists than those operating passenger cars. A single pothole may be a minor annoyance to someone in a car, but it can be fatal to someone on a motorcycle.
Use extra caution in work zones.
If you have any questions about liability or how to pursue damages after a motorcycle accident in Buffalo.