Buffalo Motorcycle Accidents in Focus this May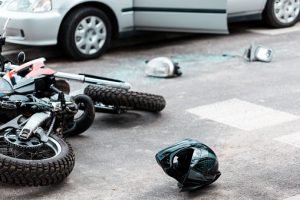 The Governor Highway Safety Association (GHSA) recently reported an alarming increase in motorcycle accidents in 2012. This news is especially disturbing because progress has been made in the last decade on reducing deaths in all other categories — except when it comes to motorcycle accidents.
While the death rate is on the rise, state and federal authorities continue to try various steps to educate the public on motorcycle accident dangers and to reduce the number of accidents that occur. One effort to help reduce the number of motorcycle fatalities is Motorcycle Awareness Month. Our Buffalo, NY motorcycle accident lawyers know that Motorcycle Awareness Month is part of a nationwide and local education effort each May to encourage drivers to be safer around motorcycles and to encourage motorcycle riders to make smart choices.
Buffalo Motorcycle Deaths & Motorcycle Awareness Month
According to Your News Now, there are many more motorcycle riders on the streets during the spring and summer in Buffalo than there are at other times of the year. The reason for this is obvious of course: the good weather results in more people wanting to get out on their bikes. Unfortunately, it also results in many more accidents. The May YNN article, for example, indicated that two motorcycle accidents had already occurred in the week prior to the article's publication.
These two accidents are unfortunately only the tip of the iceberg, as Erie County has one of the highest accident fatality rates in the entire state of New York.  That Erie County is in the top five when it comes to deaths is especially frightening because the boroughs of New York City are far more populous.
Education and training of both drivers and motorcycle riders is necessary to try to curb the number of fatalities that occur in Erie County, especially as the months grow warmer and more people go out to ride. Motorcycle Awareness Month aims to provide the wake-up call that drivers and motorcyclists need in order to stay safe.
Motorcycle Awareness Month is not just a local Buffalo event either, but is part of a national effort to stop the rising number of motorcycle accident deaths. The GHSA indicates that the fatality rate among motorcyclists has gone up for fourteen years of the last fifteen years, and the preliminary data from 2012 indicates that last year was no exception.
In fact, 2012 saw a 9 percent increase in motorcycle accident deaths across the U.S., which was more than government authorities had predicted. The number of deaths was near record highs, with fatalities increasing in 34 states.
The number of deaths is not going to decline unless drivers and motorcycle riders can be better about sharing the road. Motorcycle Awareness Month has the aim of helping to encourage motorcycles and cars to both be safe,  with local troopers in Buffalo warning:
Drivers to yield when required; to avoid tailgating and to be aware of their surroundings.
Motorcycle riders to use safety equipment, take a safety course and avoid blind spots.
By educating both drivers and motorcyclists, hopefully the ever increasing death-toll will begin to decline and more motorcycle riders will be able to ride without injury.
If you've been injured in Buffalo or the surrounding area, contact the Law Offices of James Morris today for a free consultation to discuss your rights. Call 800-477-9044.