What are the most common holiday roadway hazards?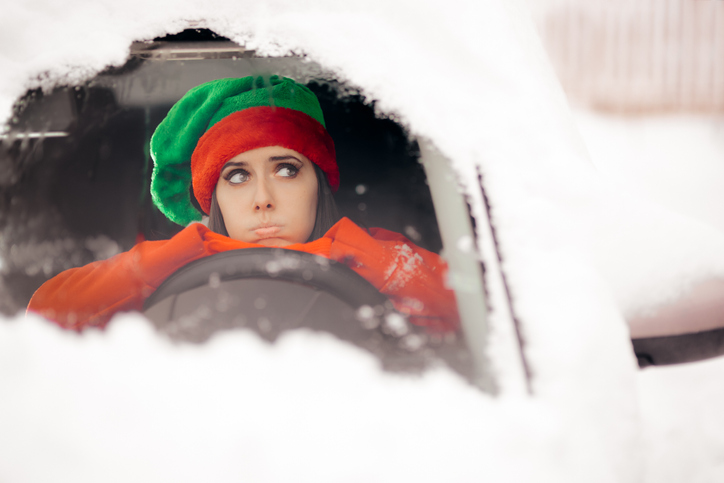 As we approach Christmas, Hanukkah, and the New Year, some residents of greater Buffalo fully embrace the holidays. Others dread this time of year, due to the stress it may bring for them.
The actions drivers take on the roadway during the holiday season, however, often put lives at risk. An article in EHS Today attributes most holiday period crashes to four driving behaviors that are common this time of year. These include distraction, alcohol-impairment, aggressive and erratic driving, and roadway fatigue.
Why are drivers more distracted during the holiday season?
It's now common knowledge that distracted driving is a growing problem on American roadways. According to data from the National Highway Traffic Safety Administration, it kills more than 3,000 people each year.
During the holiday season, however, drivers may be even more likely to use cellphones behind the wheel for the following reasons:
To text family or friends regarding dinners, events, and celebrations
To send holiday greetings through texts
To check store hours or browse for products
To program GPS navigation
Does drunk driving increase throughout the month of December?
Adults who attend holiday work parties, family gatherings, or end-of-year celebrations will likely be offered a drink. Beer, wine, and spirits are a fundamental part of the holiday cheer for many people.
Unfortunately, those who drink too much will still likely get behind the wheel and endanger other drivers.
Drunk driving is a factor in roughly 32 percent of all traffic fatalities that occur on Christmas and 36 percent on New Year's.
Does holiday stress result in more aggressive driving?
The demand to embark on holiday gift shopping, plan holiday celebrations, and travel can put many drivers on edge. Some drivers simply don't manage their holiday stress well. These are the drivers who are most likely to exceed the speed limit, fail to yield the right-of-way, drive erratically, and show no regard for others.
Aggressive driving not only endangers other drivers, but it can also escalate into road rage. Over the past seven years, road rage and aggressive driving have resulted in 218 deaths and 12,610 injuries.
How likely are drivers to fall asleep at the wheel during the holidays?
During the holiday season, many people have more demands to meet with limited time. As a result, they tend to sleep less.
A 2106 AAA study finds that drivers who miss as much as three hours of sleep within a 24-hour period are four times more likely to be involved in a crash. Drowsy driving doesn't always have to involve falling asleep at the wheel. It can also include loss of coordination, impaired judgment, and delayed reaction time.
Should you be injured in a crash this holiday, or lose a loved one, due to someone else's reckless behavior, we urge you to take legal action. The Law Offices of James Morris, based in Buffalo, has more than 15 years of experience advocating for crash victims. We'll investigate your crash and piece together the evidence to help you build a strong legal claim. We serve clients in Buffalo and across western New York.
To schedule your free case evaluation with our legal team, fill out our contact form online.