Elderly Fall Accidents Target of New Federal Bed Rail Guidelines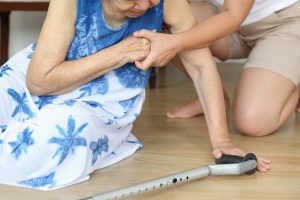 The dangers of adult bed rails to the elderly – particularly those suffering from Alzheimer's disease or some other form of dementia – have been known for some time.
However, as The New York Times has reported, despite more than 150 deaths and and nearly 37,000 emergency room treatments from bed rail injuries, neither the U.S. Food and Drug Administration nor the U.S. Consumer Product Safety Commission had done anything about it. Both agencies bickered over which hadregulatory authority, warring over whether the rails were medical devices (the FDA's territory) or consumer goods (under the CPSC's purview).
FDA Rules That Bed Rails Are Medical Devices
That is now changing. The Buffalo personal injury lawyers at The Law Offices of James Morris note the FDA has assumed oversight of the rails, deeming them medical devices. They are now working to organize a committee to update voluntary standards for manufacturers.
Bed rails, if you aren't familiar, are the plastic or metal bars that are used on some hospital beds and in home care to help patients pull themselves up or help them get out of bed. They can also prevent people from falling out of bed.
However, they have proven to be especially dangerous to adults with dementia.
The FDA reports that of those adult bed rail deaths reported over the last decade, most occurred at home. However, 25 happened at nursing homes, 15 at assisted living centers, and 3 at hospice facilities.
How Bed Rails Can Be Dangerous
The most common causes of death or injury related to bed rails were falls and entrapment.
In cases of entrapment, victims were reportedly stuck, wedged, caught or trapped between the mattress and the rail bars or between the toilet and the rail. In some cases, victims were stuck between the floor and the rail or the headboard and the rail. Most commonly, it was the head and/or neck that was caught. Other injuries were seen to the lower leg and foot, as well as to numerous scrapes and cuts and sometimes broken bones.
Falls, on the other hand, generally happened when a person fell off the rail, climbed over it or fell because the rail wasn't properly raised.
The new FDA committee will be steered by ASTM International, which is responsible for developing and publishing voluntary technical standards for a large array of products.
It remains to be seen whether a new set of updated voluntary standards for the product will have much impact. Rep. Edward J. Markey, D-Mass., has been an outspoken advocate for reform with regard to adult bed rails. He called the response "tepid," saying that voluntary standards were implemented before, and people have continued to suffer injury and death. He's skeptical that this effort will be different.
The FDA first received warning of numerous deaths involving the devices back in 1995. Four years later, the agency formed a working group that involved manufacturers, patient advocates and researchers. At the time, the FDA mulled whether to require warning labels, but decided against that after receiving heavy push back from manufacturers.
Voluntary guidelines were implemented back in 2006, directing nursing homes and hospitals on safe use. However, there have been more than a half dozen deaths since then.
While we await new guidelines, it is recommended before installation that caregivers and nursing homes understand that not all bed rails are interchangeable. Bear in mind, they are not to be used as restraint devices, but rather to aid getting in and out of bed and preventing falls.
Anyone whose loved one has suffered a bed-rail-related injury in New York should contact an experienced personal injury lawyer as soon as possible.
Contact the Law Offices of James Morris in Buffalo today for a free consultation. Call 800-477-9044 or visit www.jamesmorrislaw.com. Attorney advertising.
Tags: Buffalo Lawyer, Buffalo personal injury attorney, elderly fall-down lawyer in New York, personal injury lawyer for the elderly