Highway deaths still a problem despite vehicle safety advances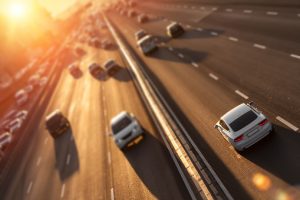 Cars are getting smarter each year. Many modern vehicles can warn drivers who are changing lanes that another vehicle is too close. Car makers are testing vehicles that can pilot themselves. Cars also have more features than ever to protect passengers, from airbags to adaptive cruise control and rear-view cameras.
Despite advances in technology, crashes continue to happen, and people continue to get seriously injured or killed in car accidents. In 2017, over 37,000 people died on roads and highways across the United States. A few years earlier, in 2011, about 32,000 people died. A recent Consumer Reports article raises the question: Why are there so many road deaths when cars are built to be safer than they've ever been?
Factors behind road fatalities
Some of the latest safety features include automatic emergency braking. Automakers are also beginning to install vehicle-to-vehicle (V2V) communications, which allow cars to "talk" to each other.
While their cars may be equipped with safety features, many drivers continue to make careless and reckless decisions while behind the wheel. Some of the factors behind fatalities in New York and elsewhere include:
Drunk driving
Distracted driving
Speeding
Reckless driving
Running red lights or stop signs
Driving while drowsy
Consumer Reports notes that poorly designed roads also have an impact on safety. A slight curve in the road can be deadly, especially during icy or snowy conditions. Some cities are looking at ways to redesign roadways. For example, New York City has made improvements to Queens Boulevard, making the road more pedestrian and bike friendly. After the boulevard was redesigned, fatalities dropped significantly.
Speed has been cited as a cause of deadly car accidents. Many states have been increasing – or are considering increasing – their speed limits on highways. One recent study found that every 5-mph increase in the speed limit leads to an increase in the number of road fatalities.
What to do after a car accident
Unfortunately, despite technological advances, drivers will continue to make poor choices. They may be distracted by a smart phone or they're operating their vehicle under the influence of alcohol or drugs. If they cause an accident, they must be held accountable.
Accident victims might think they can handle an insurance claim on their own, especially if the other driver was at fault. Insurance companies for at-fault drivers often will push back against claims, however. They may argue that the injuries you suffered were minor or they may even suggest you were somehow at fault.
At the Law Offices of James Morris, we know all the arguments insurance companies make to keep their payments to a minimum or deny the claim. To get the justice you deserve, you need an experienced lawyer fighting for you. Contact us today to find out how we can make a meaningful difference.