Ice missiles: An unpredictable danger on Buffalo roads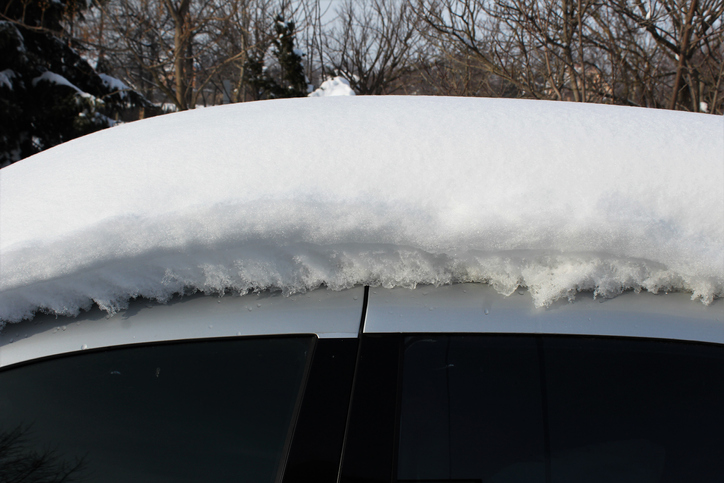 The lake-snow effect drops more than 90 inches of snow on Buffalo each year. Anyone who lives and works in this area knows how much of a burden winter can be. Clearing snow and ice from vehicles is one of the winter-time burdens that many people dislike. Failure to take the time to do so can endanger other drivers, however.
When snow or ice suddenly flies off the surface of a car or truck, it can crash through someone's windshield and cause serious injuries. These incidents are referred to as "ice missiles," When they occur, drivers often have little time to get out of the way. Even when drivers avoid getting hit, ice missiles create swerve risks on the road.
An Inside Edition report shows just how unpredictable these ice missiles can be. Large sheets of snow and ice fly off the tops of cars, semi-trucks, and vans. Drivers are blindsided by bursts of snow and windshields are smashed on highways.
One driver from Illinois was rushed to a nearby hospital after a chunk of ice fell from a semi-trailer and crashed through his windshield. He suffered severe facial injuries from the impact and shards of glass.
Are Buffalo drivers required to clear snow and ice off their cars?
In New York State, the law requiring drivers to clear snow off their cars is strict. Drivers could be stopped and cited for failure to clear snow from the vehicle roofs, windows, headlights, brake lights, and everything in between. That means, absolutely nothing should be obstructed. Fines aren't the only thing drivers should be worried about.
If someone is injured or killed after being struck by dislodged snow or ice, the driver could face criminal charges.
New York State law (§1229-e) prohibits drivers from operating vehicles with accumulated surface snow and ice. This doesn't apply during snowfall, however.
The penalties for violating this law include fines between:
$150 and $800 for noncommercial drivers
$400 and $1,200 for commercial drivers
What do I do if I'm hit by an ice missile?
When sharing the road with drivers who have failed to clear off their vehicles, it's best to keep a safe distance from them. In the event you are hurt by an ice missile, you should seek immediate medical help. Other drivers may stop to help and call 911 if your injuries are severe. Those who stop and help will likely have witnessed the incident or possibly have captured the license plate of the at-fault driver (in case the driver takes off).
Injuries caused by ice missiles are often serious enough to require extensive medical treatment, as well as time away from work and daily activities. The Law Offices of James Morris have seen how financially and emotionally devastating this can be. We have been fighting for the rights of injured motorists in Buffalo and throughout western New York for decades.
Contact us online today to schedule your free case evaluation or simply call us toll-free at 1-800-477-9044.