Rear-View Cameras May Prevent Buffalo Crashes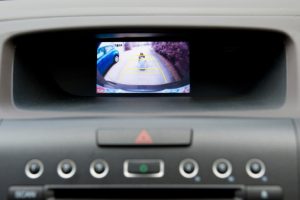 Parents and relatives of young children need to be extremely careful when backing out of driveways.
As many as 50 young children are run over in a back-over crash every single week in the United States. Around 48 children need to visit an emergency room after being run over, and two children die in these crashes every single week.
A personal injury lawyer knows parents and close relatives are the behind the wheel in a majority of situations where a child is injured or killed in a back-over crash. In fact, according to Kids and Cars, a full 70 percent of back-over accidents resulting in injury or death to children involve a driver who is a parent or who is a close relative.
There are ways for parents to prevent back-over collisions and reduce the risk to their children. One of the best options may involve installing a rear-view camera in a vehicle or purchasing a vehicle that has a rear-view camera already installed in it.
Rear-view cameras can significant improve visibility and the National Highway Traffic Safety Administration (NHTSA) has indicated it require rear-view cameras to be installed in all cars starting in 2016. Until that mandate goes into effect, parents and relatives may wish to purchase a vehicle with a system installed or install an aftermarket system in their vehicles after they have purchased the car.
Rear-View Cameras Reduce the Risk of Crashes for Kids
Rear-view cameras can make a big difference in helping to avoid deadly back-over accidents. In fact, as the Auto Channel reports, a study recently conducted by AAA has revealed rear-view cameras can improve rear visibility in vehicles by as much as 46 percent on average.
For some vehicles, such as hatchback cars, the improvement was even more significant. With a rear-view camera installed, a 75 percent improvement in rear visibility occurred. In vehicles that were smaller, such as sedans, adding a rear-view camera could improve rear visibility by 36 percent.
The greatest improvement in visibility occurred in the 10 feet immediately behind the area where the motor vehicle was driving. This is the area that tends to be the most dangerous spot for kids.
However, even after a rear-view camera has been installed, drivers need to continue to exercise a reasonable degree of care and caution in making sure they do not injure young children or otherwise cause a back-over accident to occur. AAA recommends before getting into the car, drivers do a pre-check to see if there are any obstacles behind the vehicle.
At the time when you are doing the pre-check, you can also wipe off the camera in case there is any snow or debris on it. The visibility of the rear-view camera may be affected by poor weather, so drivers also need to be aware that there is still some risk of a back-over crash.
The average age of a child who is injured or killed in a back-over accident is just 23 months. Drivers need to do their part to keep these vulnerable young people safe from a life changing or life-ending injury.
Contact a Buffalo accident attorney at the Law Offices of James Morris at 1-800-477-9044 or visit http://www.jamesmorrislaw.com.  Serving Buffalo, Rochester, Williamsville, Amherst, Cheektowaga and surrounding areas. Attorney advertising.
Tags: Buffalo accident lawyer