Buffalo Drivers Face Higher Risk of Death While Driving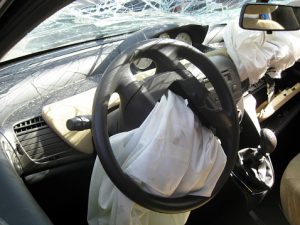 A record number of people in the U.S. are dying in car accidents and the problem is getting worse, according to recent analysis. NPR has reported on this phenomenon, reporting on the biggest two-year increase in car accident fatalities in more than 50 years. There was a 14 percent rise in car accident deaths during that time frame.
This is more than just a statistic. It means lives have been lost, families have been shattered, and communities have suffered.
Awareness of the rising accident death rates may compel drivers to use greater caution. Motorists must also know their rights in case they are hurt in a crash that is clearly the fault of another driver. In those cases, they may be entitled to compensation. Those who have lost a loved one in a collision may have grounds to assert a claim of wrongful death against any drivers, companies, or government agencies that may have been at fault.
Car Accident Fatality Rates on the Rise
In 2016, there were more car accidents than we've seen in any year since 2007. The number of fatalities had been declining before 2015, attributed largely to higher unemployment and a weak economy.
Since then, the economy has improved, but this good news is tempered by the fact that roads have gotten less safe. As gas prices have fallen, so too has unemployment. Meanwhile wages have gone up. All this means people are more likely to be out on the road. This has resulted in many more car accident deaths.
There were more than 40,000 people killed in auto accidents in 2016 alone. This was up six percent from the number of fatalities in 2015.
The increase in car accident fatalities cannot be attributed solely to the fact there are more people on the road, although that is a big mitigating factor. The issue is that not only that more people are out and about in their vehicles, but also that people continue to engage in unsafe behaviors. In some cases, they are engaging in even more unsafe behaviors than ever before.
Drugged driving deaths are on the rise, according to USA Today, with so many more people dying in drug-related car accidents that regulators are alarmed. Relaxing attitudes towards marijuana may be playing a role in rising fatalities, and the opioid crisis is likely contributing to this problem and may make drugged driving accident rates go up even further.
Motorists need to be aware that they are likely to encounter more crowded roads, and that the collision risk on those roads is rising. Drivers should be as careful as they can to try to avoid accidents. Those who have been injured in an accident should know their rights if another motorist has caused a crash that resulted in a personal injury. A qualified car accident attorney can help protect those rights.