Preventing Buffalo Accidents Caused by Intoxicated Teens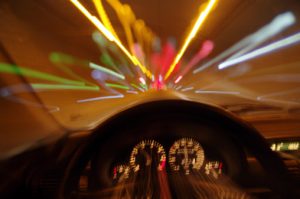 Motor vehicle collisions are a leading cause of death for young drivers. Because of their inexperience, teenagers are also more likely to be involved in collisions than any other age group. Unfortunately, bad decisions by young people can also be a factor in why so many teens and young adults lose their lives in accidents in Buffalo, Rochester, Syracuse and across Western New York.
Mothers Against Drunk Driving (MADD) recognizes that teens are frequently encouraged to make poor choices, like driving drunk, as a result of peer pressure. MADD has developed programs to try to use peer pressure to positive effect to help reduce collisions among young drivers. A personal injury lawyer knows that pressure from a peer group can also have a negative affect and increase the risk of a teen deciding to drive drunk.
Parents need to be aware of the impact that a child's friends can have on whether the young adult uses alcohol and then drinks. As the holiday season approaches and kids attend dances and events, it is imperative that parents know who their children are spending time with to ensure that kids are not learning the wrong lessons when it comes to driving drunk.
Peer Pressure and Teen Drunk Driving
A study published in the National Institute of Health assessed the impact of a teenager's peer group on driving abilities. Unfortunately, the study revealed that a young person who has friends in the car with him is significantly more likely to become involved in a motor vehicle crash than a teen who is alone in the car. There was no corresponding increase in motor vehicle collision risks among adults who had their peers in the car with them.
The study also demonstrated that less popular teens were generally more susceptible to peer pressure, but that more popular teens were the most likely to consume alcohol as a result of pressure from their friends and peer group. By contrast, if a teenager spent time with friends who disapproved of driving while impaired, the teen was much less likely to drive drunk.
Mothers Against Drunk Driving has developed a Power of You(th) program intended to capitalize on the effects of positive peer pressure. MADD shares facts with teens as part of this program. For example, there is an informational booklet available that explains to young people that only 20 percent of teenagers binge drink and only 30 percent of teenagers admitted to having consumed alcohol in the 30 days prior to taking the survey.
As part of the Power of You(th) program, MADD also selects a group of national teen influencers. These are young people whose lives have been touched by alcohol or who have played an instrumental role in organizing events in the community to reduce teen drunk driving. The teen influencers will attend and organize local MADD events designed to help other young people make smart choices when it comes to impaired driving.
Parents, too, need to understand the impact of peer pressure and make sure they know who their kids are spending time with this fall and this holiday season.
Contact a Buffalo accident attorney at the Law Offices of James Morris at 1-800-477-9044 or visit http://www.jamesmorrislaw.com.  Representing clients throughout Buffalo and surrounding suburbs including Clarence, Cheektowaga and Williamsville. Attorney advertising.