Tips for Teen Drivers to Stay Safe in the Summer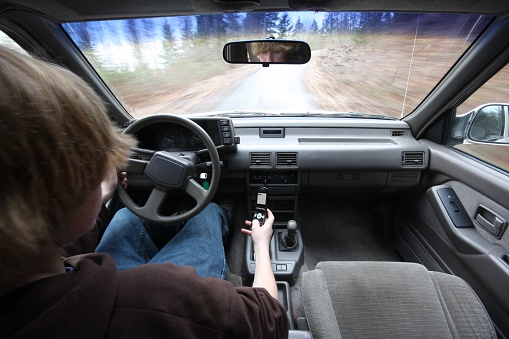 Our law firm explains what drivers in Buffalo and Western NY need to know
Public safety advocates refer to the time period between Memorial Day and Labor Day as the "100 deadliest days of summer," according to Bankrate. That's because teenagers are involved in more car accidents during the summer months than at any other time of year.
How risky is summer for teen drivers?
Approximately 30% of motor vehicle fatalities involving teen drivers happen during the summer months, according to AAA. Between 2010 and 2019, more than 7,000 people (roughly seven people per day) died in motor vehicle accidents involving teen drivers nationwide during the "100 Deadliest Days of Summer."
But the rest of the year can be just as dangerous for teen drivers. Among teens ages 15 to 18, motor vehicle accidents are the leading cause of death, according to the National Highway Traffic Safety Administration (NHTSA). And among all teenagers 13 to 19 years old, motor vehicle accidents are the second leading cause of death, according to the Centers for Disease Control and Prevention (CDC). Each year, more than 2,400 teenagers die in motor vehicle accidents nationwide.
The problem is just as bad in New York. Motor vehicle accidents are the leading cause of death for teens ages 16 to 17, according to the New York Department of Health. And each day, approximately 10 people are killed or seriously injured in accidents caused by teen drivers in New York.
What are the most common causes of teen driver accidents?
Jake Nelson, AAA's director of traffic safety advocacy and research, noted that "teens tend to have more unstructured time behind the wheel" during the summer.
AAA and Bankrate cited several other reasons why there are so many accidents involving teenagers during the summer, including:
Immaturity and inability to assess risks on the road. Many teens are unaware of "the grave consequences of their actions," according to Bankrate.
Speeding, which plays a role in approximately 30% of traffic fatalities involving teen drivers.
Drowsy driving along with inexperience. That's because unlike more experienced drivers, teens may not realize when they're too tired to safely operate a motor vehicle.
Distracted driving, which plays a role in more than 60% of accidents involving teen drivers. Using a cellphone or texting while driving is a common problem, but the biggest distraction for teenagers is other teenagers. By simply having another teen in the vehicle, the odds of a teen driver causing a crash double. If there are two or more teenager passengers, a teen driver is three times more likely to cause a crash, according to the Children's Hospital of Philadelphia Research Institute.
Inexperience driving at night. The fatal crash rate for drivers ages 16 to 19 is four times higher at night versus during the day. That rate is also nearly three times higher than the accident rate for drivers ages 30 to 59.
Drunk driving. Even though teenagers cannot legally drink, drivers ages 16 to 20 with a blood alcohol concentration (BAC) of 0.05% to 0.079% are 12 times more likely to be killed in an accident than sober teen drivers. In addition, the CDC noted that 24% of teenagers who caused fatal accidents were under the influence of alcohol at the time of the crash.
Lack of seatbelt use. Approximately 60% of teen drivers killed in accidents were not wearing a seatbelt. And compared to other age groups, seatbelt use among teens is the lowest, according to the Centers for Disease Control and Prevention (CDC).
What to do if you get hit by a teen driver
If you were in an accident caused by a teen driver (or any driver, for that matter), make sure you take certain steps to protect your well-being and your legal rights, such as:
Call 911 so the police can respond to your accident.
If you or anyone else is injured, ask for an ambulance.
While you're waiting for police to arrive and if it's safe to do so, take pictures and/or video of the crash scene (be sure to include all property damage, vehicle damage, tire marks, street signs, traffic signals, and any visible injuries).
If someone witnessed what happened, get their name and contact information. Eyewitness testimony can be a powerful piece of evidence when determining who or what caused an accident.
Get the other driver's full name, address, driver's license number, and insurance information. Do not discuss the crash with the other driver. Anything you say could later be used as evidence to deny your injury claim. Even something that may seem harmless like "I'm sorry" could be interpreted as an admission of fault.
Get checked out by a doctor. Even if you were evaluated at the crash scene by an EMT, you should still see a licensed medical professional within 24 hours of your crash. Some injuries aren't immediately noticeable in the moments after a crash. Your adrenaline can mask pain, and inflammation may not set in until well after the collision. Failure to seek prompt medical attention after a car accident also opens the door for an insurance company to question the severity of your injuries and minimize your claim.
Contact a lawyer as soon as possible to learn your legal rights and options.
How a car accident lawyer can help you
We have experience countering the tricks insurance companies play. That's why we have such a strong track record of success in Buffalo and throughout western New York. Our dedicated legal team has the tools and the resources to investigate your crash and build a strong case. We then present our case to the insurance company and aggressively advocate for the compensation you need and deserve. Learn more about how an experienced car accident lawyer can help you. Contact our law firm and schedule a free case evaluation at our office in Buffalo today.