Recovering From Facial Injuries After a Crash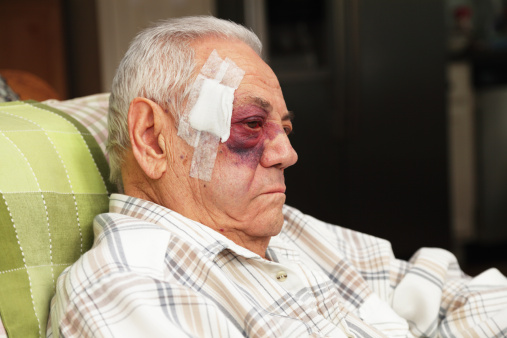 A Buffalo, NY car accident lawyer reveals what drivers need to know
Hundreds of thousands of vehicles travel the roads in Buffalo and throughout western New York every day. It only takes one negligent driver to cause a car accident that can leave people seriously hurt. Many victims of these crashes suffer painful and traumatic facial injuries that have a significant impact on their lives.
One study published in the American Journal of Emergency Medicine found these types of injuries are very common. It reviewed the cases of 461 accident victims who had been admitted to a regional trauma center during a 15-month period. Just over half of them were found to have suffered facial trauma.
The impacts of facial trauma
There are many ways that facial injuries can happen during an auto accident. Broken glass and other debris can strike the face, resulting in serious cuts and lacerations or eye injuries. Impact with the steering wheel or another part of the car can lead to broken bones. If a fire breaks out during the crash, a person can suffer painful and devastating burns to the face.
These injuries can happen in seconds, but often have a lifelong impact on victims. They are affected physically and may require extensive medical treatment. This may include reconstructive surgery and/or skin grafts to repair scarring or other types of disfigurement.
Victims may also be affected emotionally. If their face is left disfigured, they may experience emotional difficulties and a loss of self-confidence.
There is also a financial impact. The cost of medical treatment can add up quickly and accident-related expenses can become overwhelming. This may include the cost of surgery, hospitalization, medication, and therapy.
If a negligent driver caused a crash that left a victim with a facial injury, the victim deserves financial compensation for the damages they've suffered. But the process of recovering compensation can get complicated quickly.
Experienced legal representation can make a difference
One obstacle is the negligent driver. That driver may have been speeding, driving recklessly, texting and driving, or driving drunk. But negligent drivers often deny doing anything wrong and refuse to admit fault. If you were hurt in an accident, the other driver may claim that YOU were actually at fault.
Another obstacle is the insurance company. While processing your claim, insurance adjusters focus on their company's bottom line. That's why they will try to pay you as little money as possible. They'll question the extent of your injuries or argue they were pre-existing. Or they'll pressure you to just accept a lowball settlement offer, saying it's the best that they can do.
That's why it's important to have an experienced attorney on your side. You need a lawyer who knows the tactics that insurance companies use and how to build strong cases that they can't ignore.
Attorney James Morris has been fighting for the injured for decades. He understands the impact that facial trauma and other types of injuries can have on crash victims. He knows how to handle insurance company attempts to limit your compensation, and he fights for every dollar you deserve.
If you suffered a facial injury in a crash, it's important to get legal advice as soon as possible. Contact us today to schedule a free consultation with an experienced Buffalo car accident attorney.