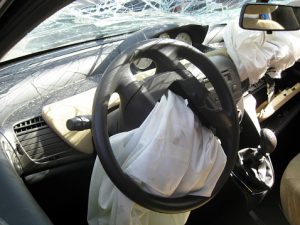 New York City Mayor Michael de Blasio has recently made headlines with his controversial "Vision Zero" plan to eliminate traffic deaths.
Of course, what's riling folks is not that the plan seeks to dramatically reduce the number of car accident fatalities. Rather, the controversy stems from the fact that, per the mayor, this goal should be a greater priority for law enforcement officials than other anti-crime efforts.
On the surface, this may seem cold. But when you start to delve into the numbers, accident attorneys in Buffalo know the numbers support the mayor's focus.
In 2011, state law enforcement officials report there were a total of 770 murders reported in New York. That represented a decrease of 11 percent from just a year earlier.
Meanwhile that same year, the National Highway Transportation & Safety Association reports that there were 1,169 people killed in motor vehicle crashes in New York State. This represented a reduction of just 3 percent from a year earlier. What's more, it's nearly 52 percent higher than the number of murders committed that year.
When you tally up the total number of crashes in New York state in 2011, there were approximately 308,000. As a result, more than 128,000 people sustained injuries and another 179,000 were left with property damage.
Meanwhile, there were a total of 77,000 people who were victims of violent crime.
Again, this is no small matter and certainly deserves our attention. But when we explore the best allocation of resources, it becomes clear that traffic safety exacts a higher human toll.
This is the argument upon which de Blasio's plan is based. Perhaps other cities in New York would do well to take a page from his playbook.
The "Vision Zero" initiative is undoubtedly a big undertaking, involving more than 60 actions that range from reducing the city's speed limit from 30 miles-per-hour to 25-miles-per hour to installing "black box" data recorders in taxicabs to document the speed.
While the issue has been one de  Blasio has stressed throughout his political career, it is one that gained momentum following numerous deaths in a series of high-profile crashes. At a single intersection, three people were killed over the course of a 10-day span.
Modeled after a Swedish traffic safety plan, Vision Zero will involve increasing the New York Police Department's Highway Division to 263 officers – a significant boost from the 190 that are currently in place. More officers in each precinct will be devoted to traffic safety enforcement, and the department will be instructed to purchase more "speed guns" in order to catch speeding drivers.
The plan will also incorporate the dedication of enough funds to redesign some 50 streets and intersections every single year with the goal of improving accessibility and safety not just for drivers, but also bicyclists and  pedestrians. This will involve the installation of speed bumps, electronic flashing speed warning lights, wider shoulders and improved lighting.
More residential "slow zones' will be established, where drivers will be required to slow to 20-miles-per-hour, and pedestrians will get the benefit of additional crosswalks, curb extensions and median islands.
Finally, penalties for dangerous drivers will be increased.
If you've been injured, contact a Buffalo accident attorney at the Law Offices of James Morris at 1-800-477-9044. Attorney advertising.